Rolex Fastnet Race Bag Drop
An organised Bag and Sail Drop will be available for all competitors for this year's Rolex Fastnet Race, with two drop off points, one in Cowes and one at Hamble Yacht Services.
Competitors at this year's Rolex Fastnet Race will be able to take advantage of the Fastnet Race, Bag and Sail Drop, which is being managed on behalf of the Royal Ocean Racing Club, by Activate Switch Limited.
Teams will be waiting to take-in crew bags and any boat sails from either Hamble or Cowes that need shipping to Plymouth. Once at Plymouth the bags and sails will be held securely at the Rolex Fastnet Race Village. This year, all bags will remain stored securely within the truck until the owners arrive in Plymouth to collect the bags. This will ensure that all bags remain dry and secure throughout the transit. Once in Plymouth the bags will be kept under lock and guarded 24hrs per day, by the security team.
Locations
There will be two locations available for teams to drop off bags and sails. Both 'drop off' sites will be in the main car parks.
Hamble Yacht Services, Hamble (on Saturday 15th August 16-19 hrs)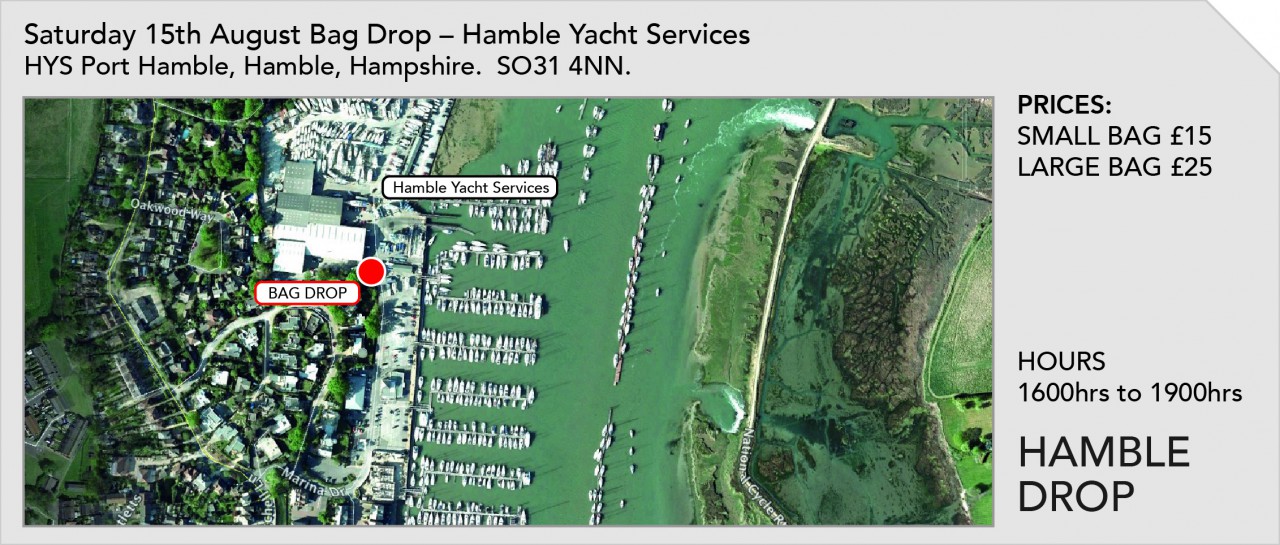 Cowes Harbour Commission, Cowes (Sunday 16th August 06-09 hrs)
Dates and Times
The Bag Drops, are only open as follows:
Saturday 15th August Bag Drop ­ Hamble Yacht Services 1600hrs to 1900hrs
Sunday 16th August ­ Cowes Yacht Haven/Cowes Harbour Commission 0600hrs to 0900hrs
Bag Pick-Up
Open for collections from Monday 17th August at the Rolex Fastnet Race Village, Plymouth Yacht Haven, Shaw Way, Plymouth.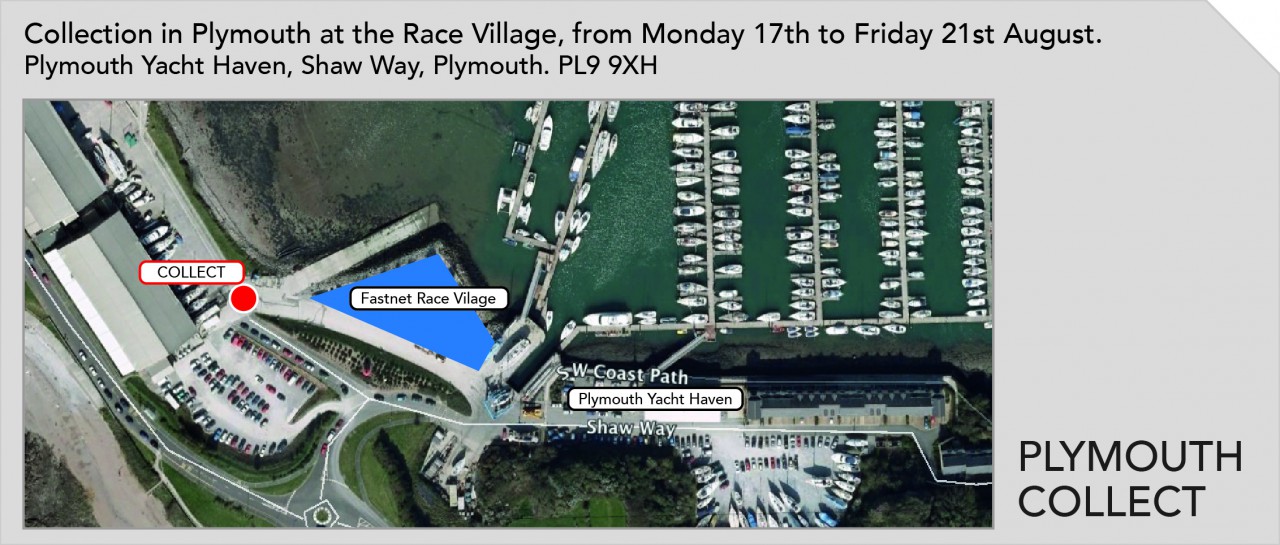 Bag categories
The bags have been split into 2 categories, small and large.
A small bag is determined by the following size and weight: 90cm x 75cm x 43cm under 23kg.
A large bag is determined by the following size and weight: 190cm x 75cm x 65cm or over 23kg, max 32kg.
Tickets
You will be issued with a luggage ticket with a unique reference number when the bag is handed over. The unique number will also be attached to the bag and a copy also needs to be placed inside the bag in case it becomes detached. This year there is no pre-booking system, however, please bring the disclaimer along completed and signed:

Rolex Fastnet Race Bag Drop Form3.69 MB21/07/2015
CASH PAYMENT ONLY
Payment must be received with the booking and signed disclaimer form.