THE ARRIVAL VILLAGE
The Rolex Fastnet Race is also a festive summer event that brings together many visitors in the arrival village. A mixture of fans, amateurs and visitors who come to applaud and celebrate the victory of the sailors on the finish line.
Cherbourg-en-Cotentin, the communauté d'agglomération du Cotentin? the Manche department and the Normandy region welcome the sailing enthusiasts to the region to celebrate this 50th edition.
VILLAGE ON THE PLAGE VERTE - The village is free and open to all.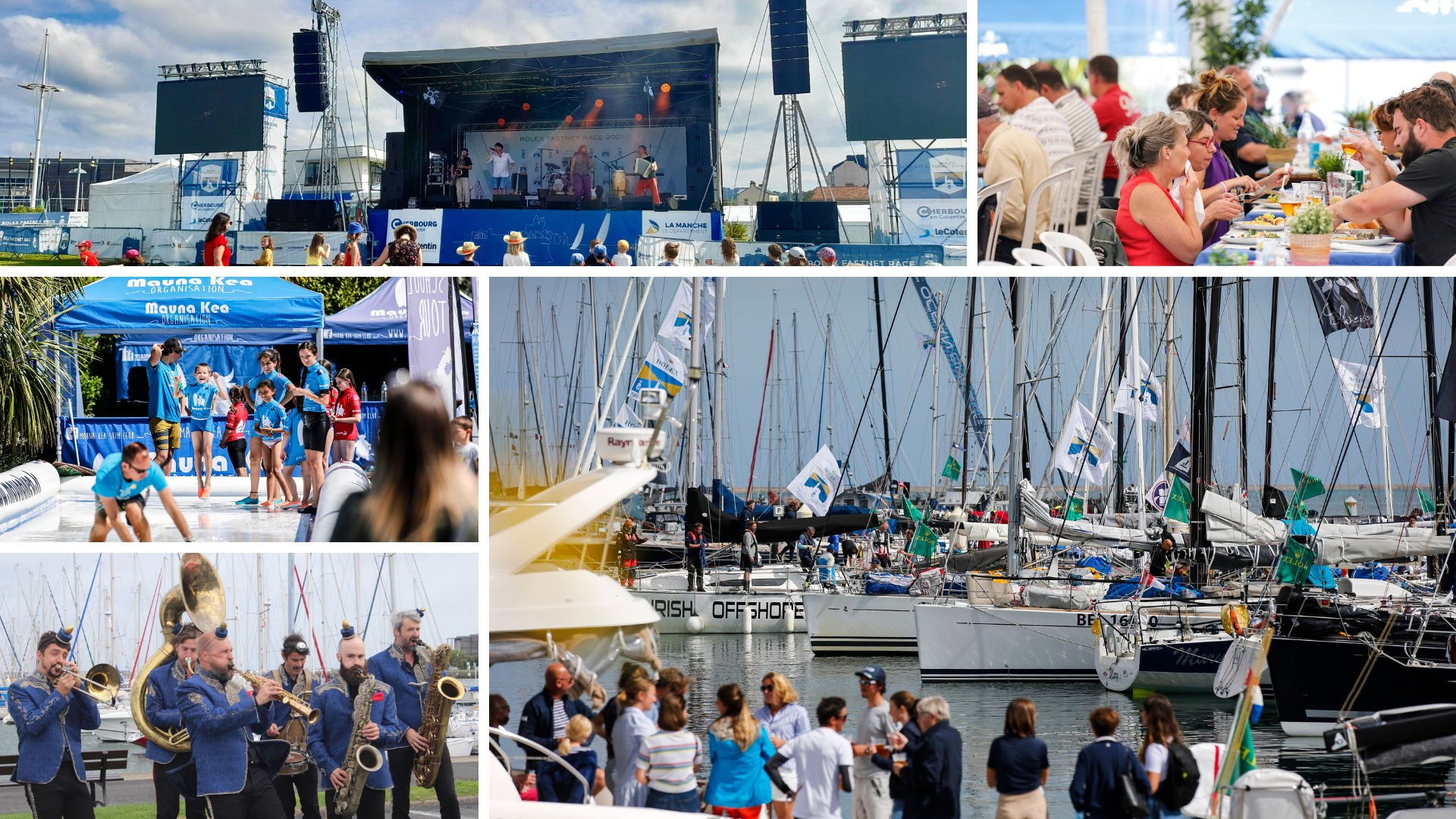 A village in the middle of the boats so that you can observe them closely, take advantage of the activities , meet the sailors, ....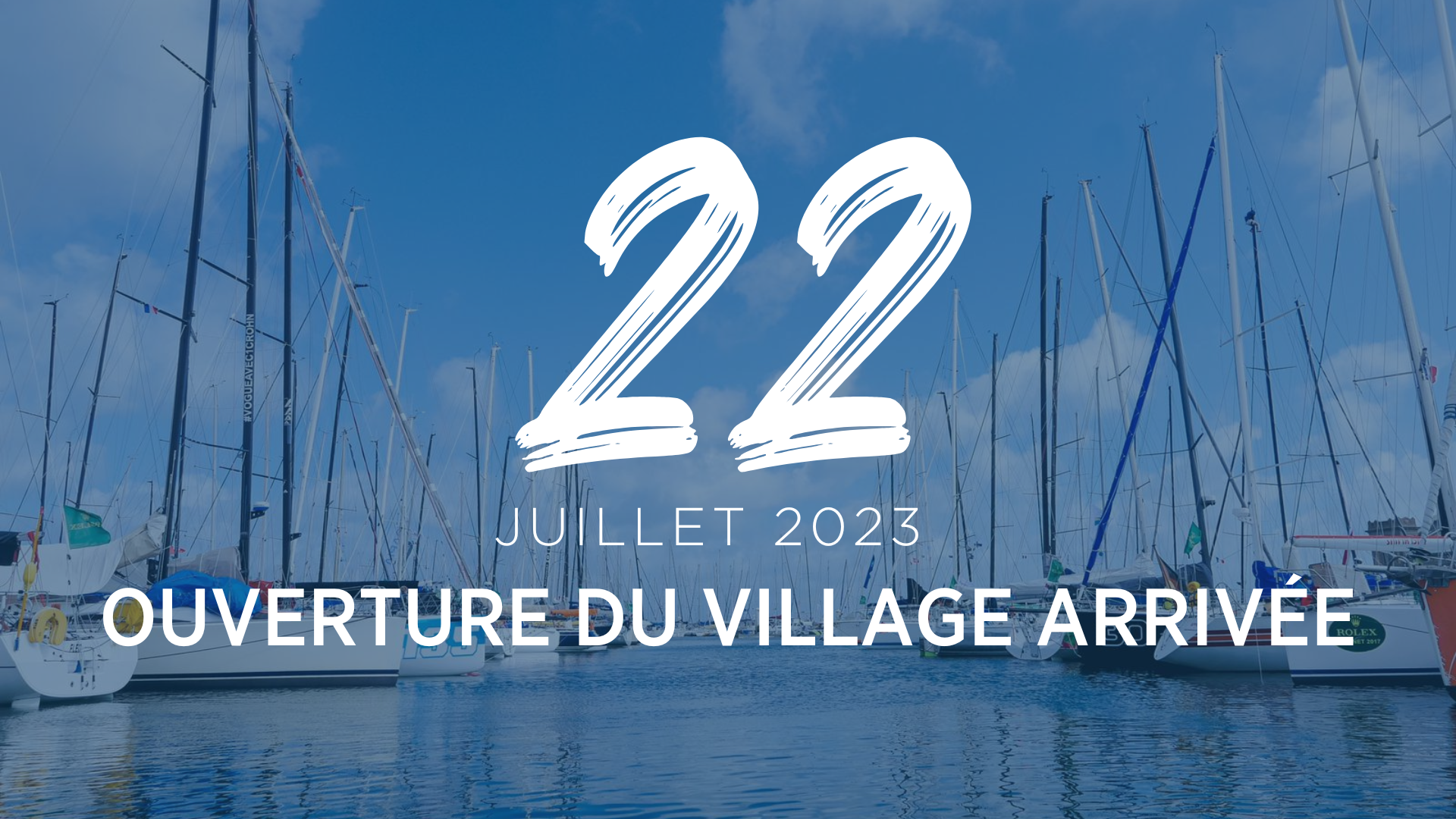 DATES :
July 17-21, 2023: Preview week: Come and cheer on the sailors present in the port of Cherbourg-en-Cotentin before they leave for England for the start of the race.
20 July 2023: The sailors' evening
22 July 2023: Opening of the finish village on the day of the race start, ideal for watching the start on the giant screens in the village
July 23-29, 2023: Arrival Week: Come and cheer on the race participants and take part in many activities.
HOW TO GET TO THE VILLAGE?
There are many means of transport and itineraries available to you to come and discover the Cotentin and the arrival city of the Rolex Fastnet Race 2023.
Bus, train, car, plane, boat... discover all the possibilities and choose the transport .

WHERE TO PARK?
There are many ways to park in Cherbourg-en-Cotentin. Depending on the duration of your parking, find the best solution for you.

FIND HERE THE FULL PROGRAMME OF ACTIVITIES AND HIGHLIGHTS IN THE CHERBOURG-EN-COTENTIN ARRIVAL VILLAGE