How to see the boats during the arrivals ?
This year there are 2 chances to see the boats in Cherbourg-en-Cotentin.
THE PREVIEW :
New for this edition, the crews will have the opportunity to come and prepare their boats with their teams. An opportunity to see all the preparation steps before the start. Some of the competitors will benefit from the port facilities, services and offers of local companies to prepare their boats.
This is another chance for visitors to come and see the boats and sailors from 17 to 22 July 2022 in the port of Cherbourg-en-Cotentin.
To find out all about this preview week, click here.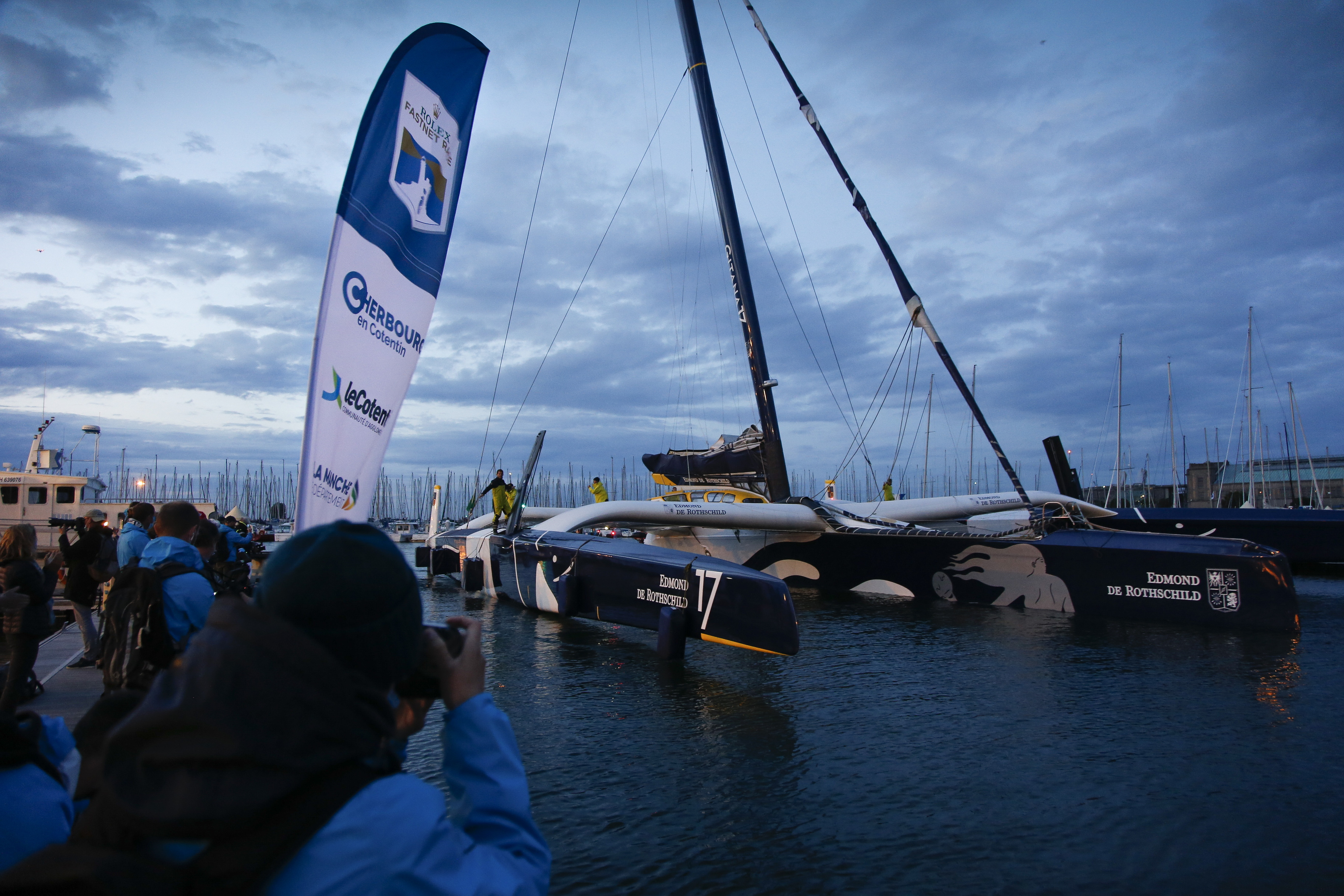 HOW TO SEE THE ARRIVAL OF THE BOATS ?
On land:
From several locations in and around Cherbourg you can watch the boats cross the finish line. In a few days time we will give you a list of our best spots. The arrivals can also be done at night.
You can also choose to watch the arrivals in the village, where you will be able to see the finish line perfectly thanks to the giant screens. And as a bonus, for late risers or latecomers, the highlights of the night and the day will be replayed on our screens.
Access to the pontoons will be available on reservation. We suggest you leave in small groups, for an exclusive visit to be as close as possible to the boats.
On the sea :
On board the shuttle or your boat, come and encourage the sailors for their last efforts before savouring the victory of the race.
We will remind you of the areas accessible to all boaters who wish to share the sea with our competitors.
Motorised watercraft (jet-skis or jet skis) as well as all fishing, anchoring, swimming, diving and water sports are not permitted.
Please note that due to the density of boats and the regulations, we ask you to respect the zones and to be extremely vigilant for the safety of all.
On the social media :
The arrivals during a race are often trickling in, day and night. To make sure you don't miss any of your favourites' arrivals, we'll give you a rough estimate as the hours and race conditions go by. Thanks to social networks and trackers, you can follow in real time the arrivals of the competitors.