Onboard Kali, the First 47.7 racing this year in IRC One, there was a deep-rooted motivation within one crew member specifically, not just to compete in, but to complete the 50th edition of the Rolex Fastnet Race. William (Will) Le Fevre Jr is the son of William Le Fevre, one of the 15 competing yachtsmen lost during the 1979 Fastnet Race disaster. Will Le Favre Jr was only 12 years old at the time of his father's death.
His father was sailing onboard Ariadne, the only American entry not to finish the race. Her owner, Frank 'Hal' Ferris and three others of her six crew were killed. While running before the storm in the Celtic Sea, Ariadne had twice been rolled and, dismasted and sinking, her crew had chosen to abandon ship in favour of the liferaft. Unfortunately, as the Coastguard was en route to rescue them, the liferaft capsized and Le Fevre and two others, including Ferris, were lost as they attempted to board the ship's ladder in the rough sea state.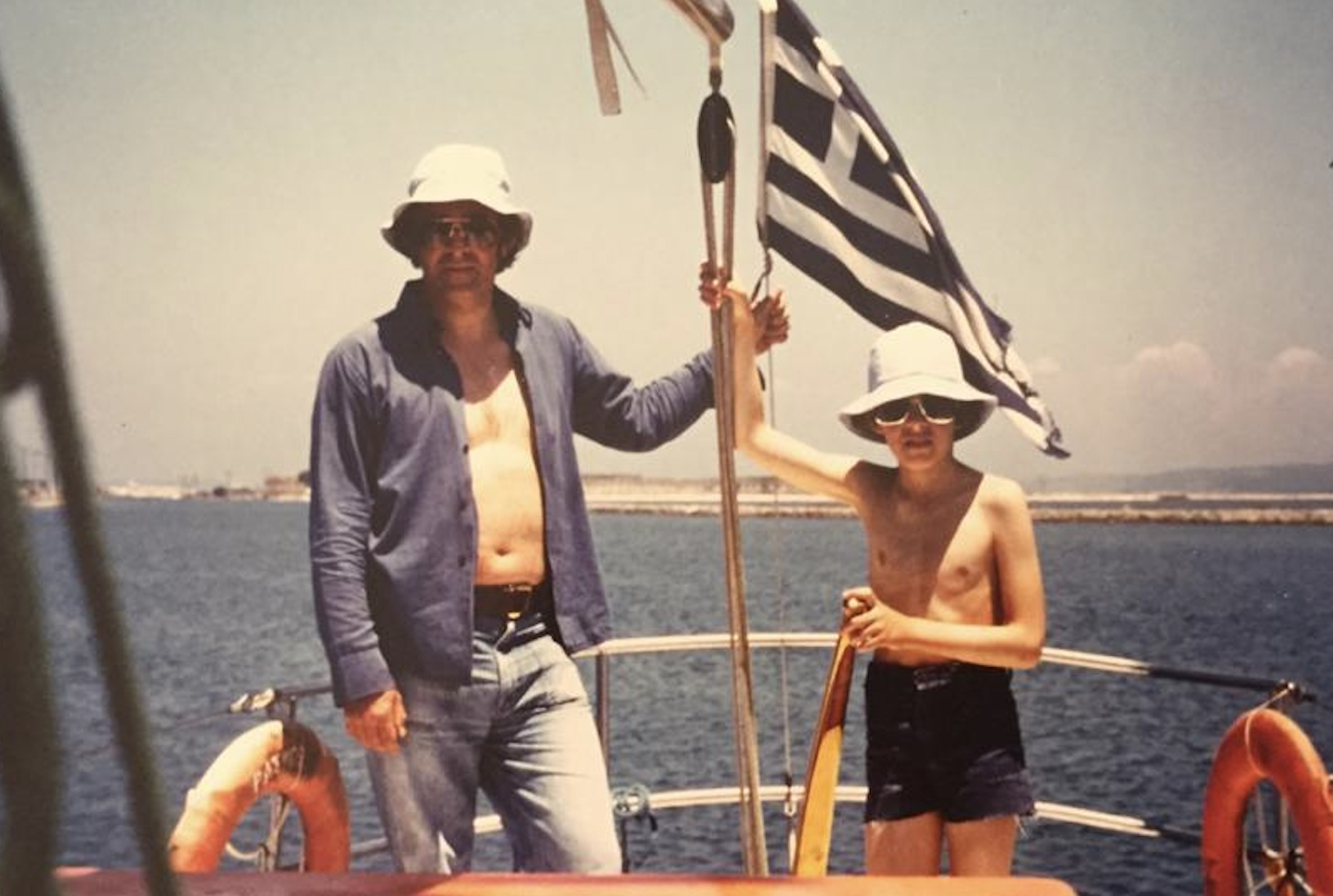 Bill Le Fevre and his son, Will, on holiday sailing in Greece, weeks ahead of the ill-fated 1979 Fastnet RaceIn 2019, Will attended the Memorial Service at Holy Trinity Church, Cowes to commemorate the 40thanniversary of the 1979 Fastnet Race. He was welcomed warmly by various Royal Ocean Racing Club (RORC) members who invited him to the RORC Clubhouse in Cowes afterwards for drinks. He credits that memorial service to "creating in me the desire to want to understand the man that I never knew."
Bill Le Fevre, wearing his RORC member's tie
In the last photograph Will has of his father before he was lost, he was proudly wearing his RORC tie. After various discussions, Will was determined to obtain a Royal Ocean Racing Club tie as he felt it would create a connection to his father. But, to obtain the prestigious tie, you must complete the 500 miles of offshore racing that enables you to become eligible to become a full member of the RORC.
Will was then put in touch with Benedikt Clauberg, the owner of Kali. After a 30-minute phone call between the two, Benedikt told Will: "I love your story, and I want to be part of it. Can you be ready in a week for the Myth of Malham Race?" The Myth of Malham Race took Kali 54 hours to complete.
"This was my first ever yacht race," says Will. "I was on board Kali in the 2021 Myth of Malham Race. The starting gun was at midday on Saturday, and I got off the boat at 7pm on Monday! I had no concept that I would be 54 hours on board. My first offshore was a baptism of fire."
After finishing the "scary, exhilarating and daunting" Rolex Fastnet Race, Will has a better understanding of who his father was:
"It's amazing what emotion does to you and what purpose does to a person. I'm now in Cherbourg and I've completed the Rolex Fastnet Race! I just can't believe I've done it. I am hugely emotional about it and very proud."

Will wants to share the message that "no matter how painful grief is, it doesn't have to negatively affect you through your life. You can use it as a power strength; out of adversity comes opportunity."
Will spoke about the changes that have been made to the Rolex Fastnet Race since the 1979 disaster.
"I've reflected on that a lot while I've been away for the last six days and I'm proud that something so good has come out of something so tragic. I am incredibly gratified that through the tragedy of '79, which was a freak of nature event, should create a sport that enables people to push themselves and their equipment to the limit in a safer way."

Will is immensely grateful to the crew onboard Kali. "I could not have gone through the last six days without the Kali team, who have their own reasons for doing the race. Through their support I am proud that I feel now my family now know why my dad did what he did and how much he loved it."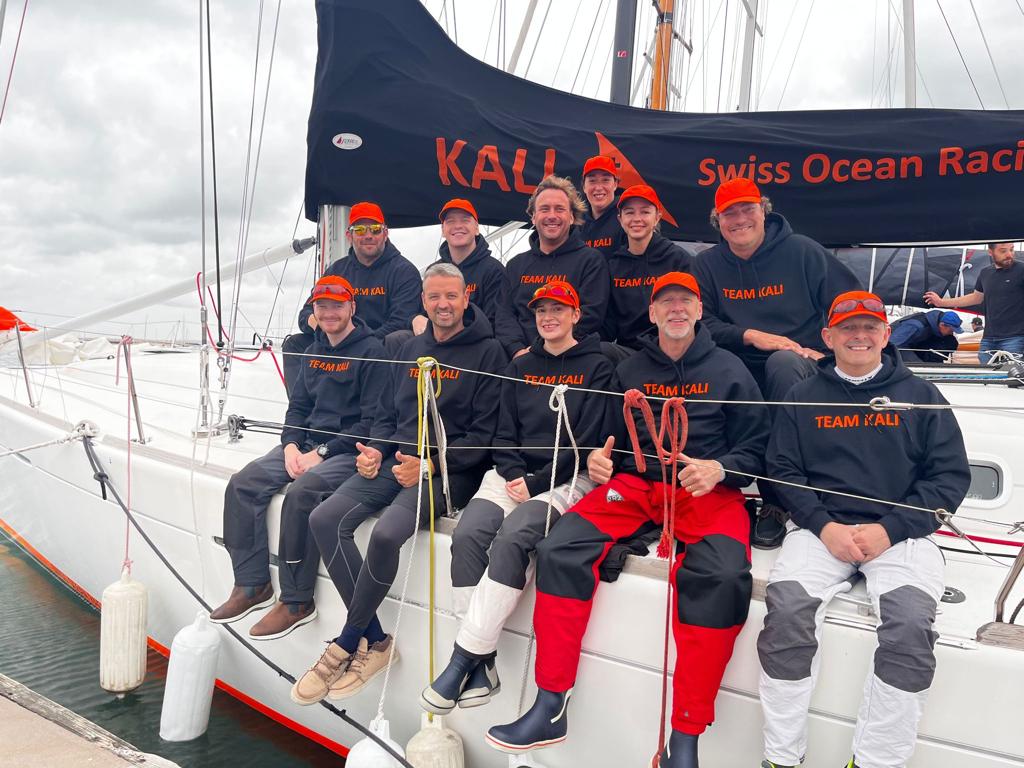 Will Le Fevre (bottom row, far right) completed the Rolex Fastnet Race on board Benedikt Clauberg's First 47.7 Kali, pictured here before the start in Cowes
By Abby Childerley