1300 BST Thursday 12 August
Louis-Marie Dussere's JPK 10.80 Raging Bee² still leads on the water in IRC Three for the Rolex Fastnet Race. Raging Bee² passed the Isles of Scilly for the second time at 20:37 on 11th August. JPK 10.30 Léon, sailed, Two-Handed by Alexis Loison & Guillaume Pirouelle was 18 minutes behind. Since rounding the Fastnet Rock Raging Bee² has extended their lead on the water by 11 minutes, posting the quickest stage time in IRC Three. Philippe Girardin's J/120 Hey Jude continues to impress against the modern designs, passing the Scillies just nine minutes after the JPK 10.30 Léon. Olivier Burgaud & Sylvain Pontu's JPK 10.80 Aileau is also in the leading pack bound for Cherbourg and placed third in IRC Two-Handed.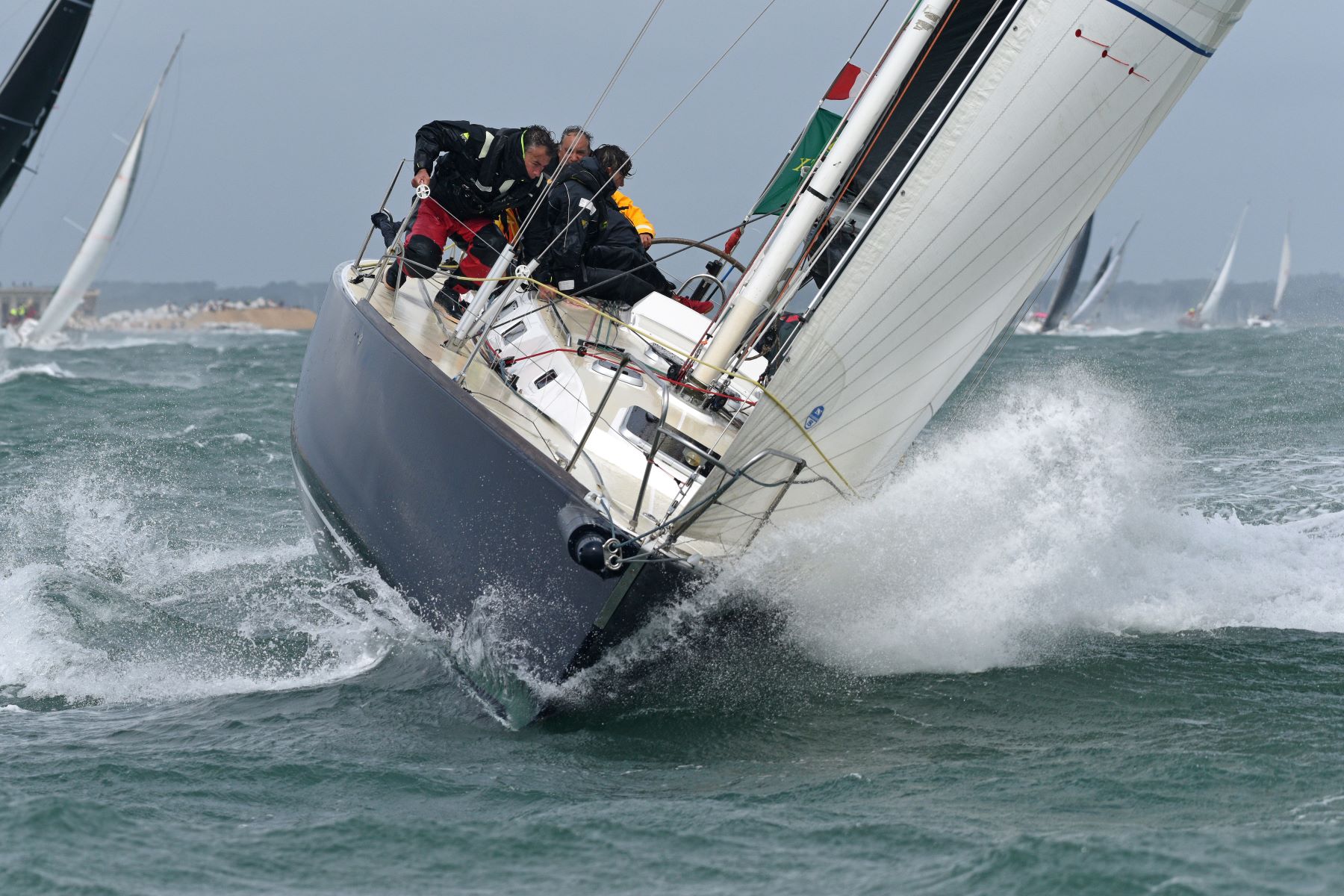 Hey Jude, Philippe Giradin's J/120 © Rick Tomlinson/rick-tomlinson.com
The leading yachts racing in IRC Three have about 150 miles to go to the finish in Cherbourg. Currently leading after IRC time correction and IRC Two-Handed is Léon. On the charge is Henry Bomby & Shirley Robertson, racing Sun Fast 3300 Swell, which is up to second in both classes. Hey Jude is up to third in IRC Three and going well. The front runners in the breakaway pack are now downwind and beginning to plane at double digit speed. The dark horse in IRC Three is Bruce Huber's J/112E Xanaboo, the only team in class to pass south of the TSS off the Scilly Isles. The Alderney Race is due to be fully positive as the front runners arrive later this evening. The finish for IRC Three should be an absolute blockbuster.
Both Raging Bee² and Léon are heading to their home port of Cherbourg, Should Raging Bee² win IRC Three and Léon win IRC Two-Handed there will be a monumental celebration in the Cherbourg Race Village. Henry Bomby & Shirley Robertson's Swell will be doing all they can to gate crash the party.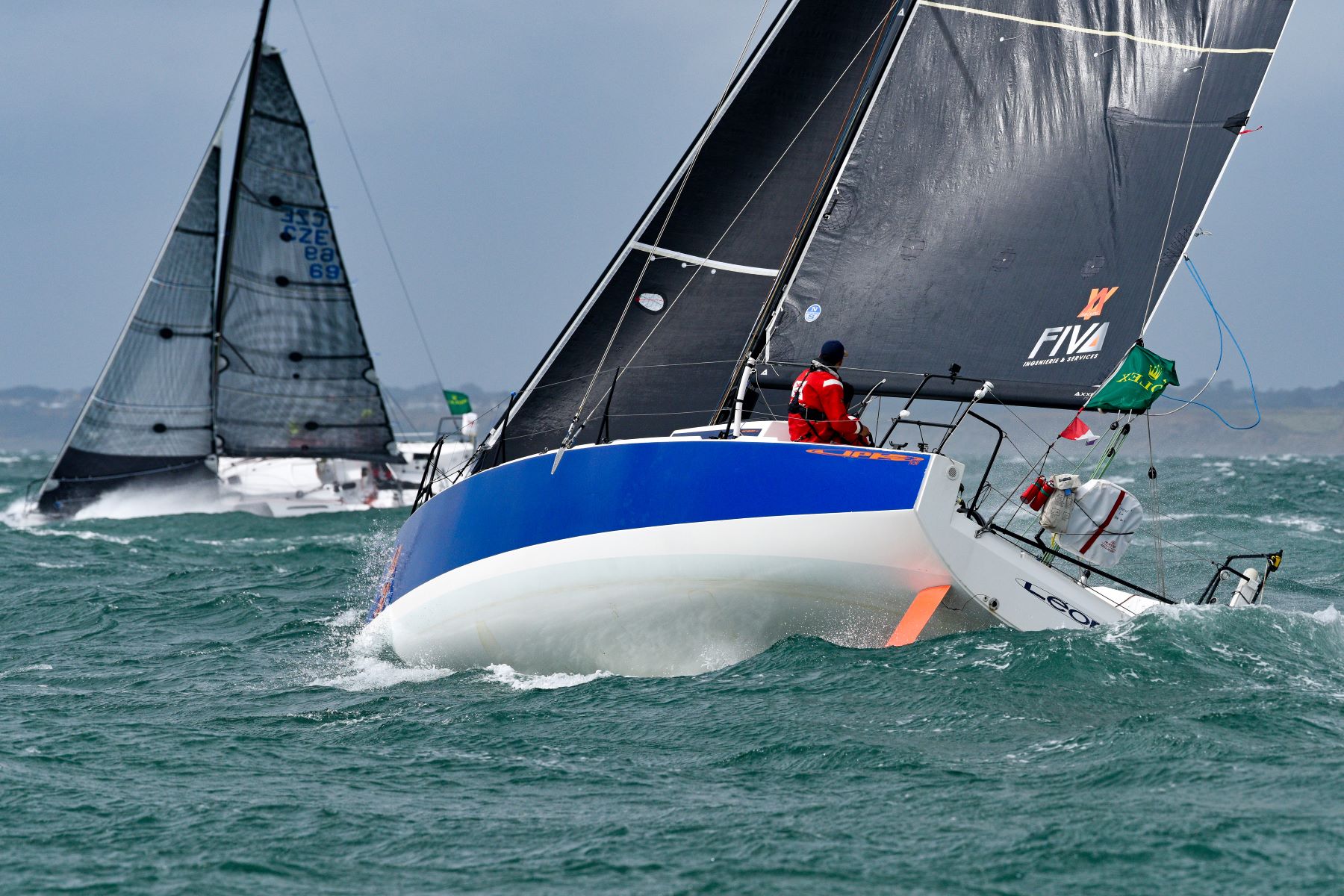 Léon, JPK 10.30 sailed by previous Rolex Fastnet Race overall winner, Alexis Loison © Rick Tomlinson/rick-tomlinson.com
Forty-nine teams are still racing in IRC Three, while 24 boats have retired or discontinued racing. For positions on all of the fleet visit the Rolex Fastnet Race Tracker Page.