1500 BST 12 August
At 15:00 BST on Day 5 of the Rolex Fastnet Race, five boats form a leading pack on the water in IRC Four. 140 miles from the finish in Cherbourg the leaders are expected to cross the finish line tonight. All of the teams racing in IRC Four are experiencing an increase in wind speed from the southwest, especially the back markers who are experiencing a Force 7 at the Fastnet Rock.
Making good progress, reaching east in a building south westerly breeze, Harry Heijst's S&S 41 Winsome will see an opportunity to make gains. Winsome has by far the longest waterline length in the leading pack around them. To the north of Winsome and the rhumb line is Vincent & Jacques Rigalleau racing Sun Fast 3200 Enedis, Emmanuel & Etienne Pinteaux's JPK 10.10 Gioia and Patrick Molitor & Alexis Schenker's JPK 10.10 Fleur Du Sud. Ludovic Menahes & David le Goff, racing JPK 10.10 Raphael is the most southerly of the leaders.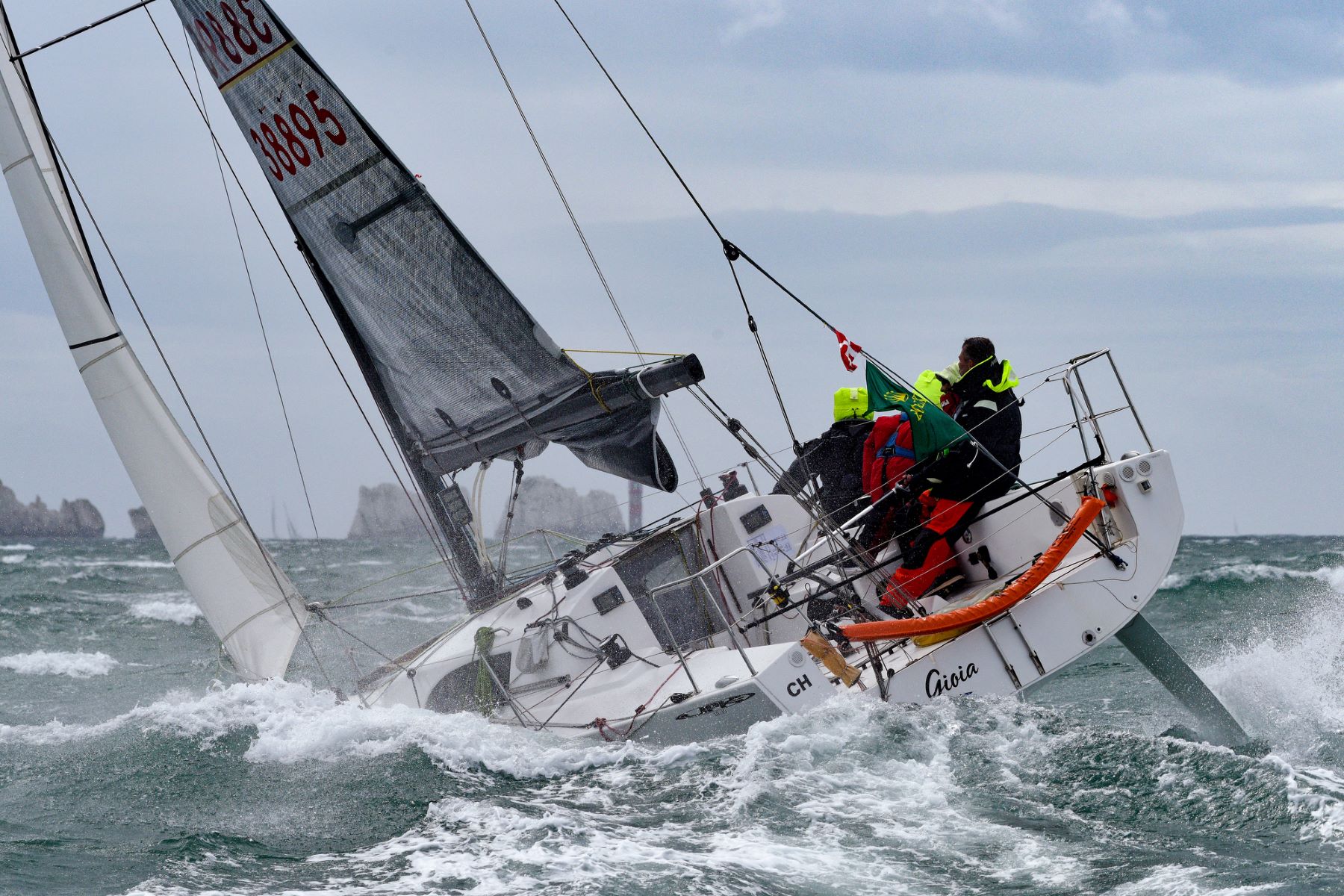 Emmanuel Pinteaux's JPK 10.10 Gioia, racing in IRC Four © Rick Tomlinson/rick-tomlinson.com
While the leaders on the water will be focused on taking line honours, the class win in IRC Four is decided by time correction. The current leader in IRC Four is Alain Guelennoc's x-332 Trading-advices.com. Second is Desert Star Irish Offshore Sailing's Sun Fast 37 skippered by Ronan O'Siochru. Third is Chris Choules' Sigma 38 With Alacrity.
Essentially, two battles are being fought in IRC Four: Class Line Honours and the win in class after IRC time correction. The final twist to both skirmishes will be the strategy to the effects of the Alderney Race. The strait that runs between Alderney and Cap de la Hague, is running at five or six knots. The leading teams in IRC Four are expected to finish the Rolex Fastnet Race on Friday afternoon.
For the positions the fleet visit the Rolex Fastnet Race Tracker Page.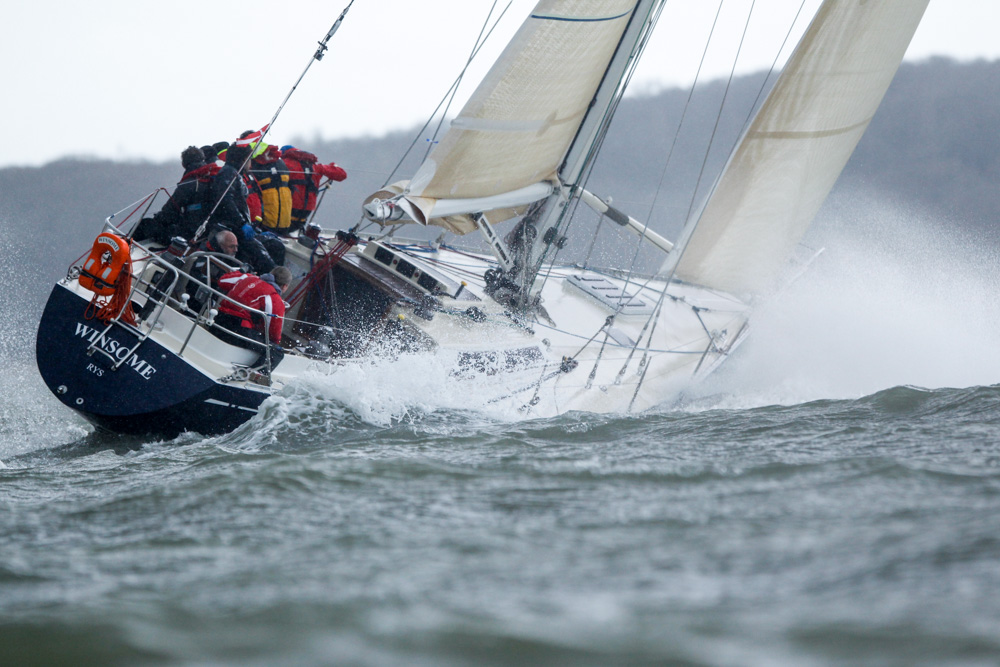 Harry Heijst's S&S 41, Winsome is racing in IRC Four © Paul Wyeth/pwpictures.com