The 50th anniversary edition of the Royal Ocean Racing Club's flagship event, the Rolex Fastnet Race will set sail in just under two months' time on Saturday, 22nd July from Cowes to Cherbourg-en-Cotentin in northern France via the Fastnet Rock.
The Rolex Fastnet Race is well known for having by far the biggest fleet size of the international classic 600 mile offshore races, with the fleet growing steadily with every edition up until 2019 when it hit the present record of 388 yachts. But this year, also celebrating its 50th edition, the entry has gone supernova, with 494 yachts currently registered, including around 3,000 crew from 32 nations.
As usual the Rolex Fastnet Race fleet represents the complete pantheon of offshore racing, where amateur sailors line up, albeit briefly, against some of the world's top teams. This includes the fastest offshore racing yachts, the giant flying Ultime trimarans; 29 IMOCAs, as used in the Vendée Globe and the present Ocean Race; to the world's top privately owned racing machines, including this year Bryon Ehrhart's 88ft Lucky and Peter Morton's Maxi 72 Notorious. The bulk of the entries form the IRC fleet competing for the race's historic top prize, the Fastnet Challenge Cup. At present this alone stands at more than 400 entries making it one of the biggest races ever held under IRC in the 23 years existence of the RORC/UNCL's rating rule.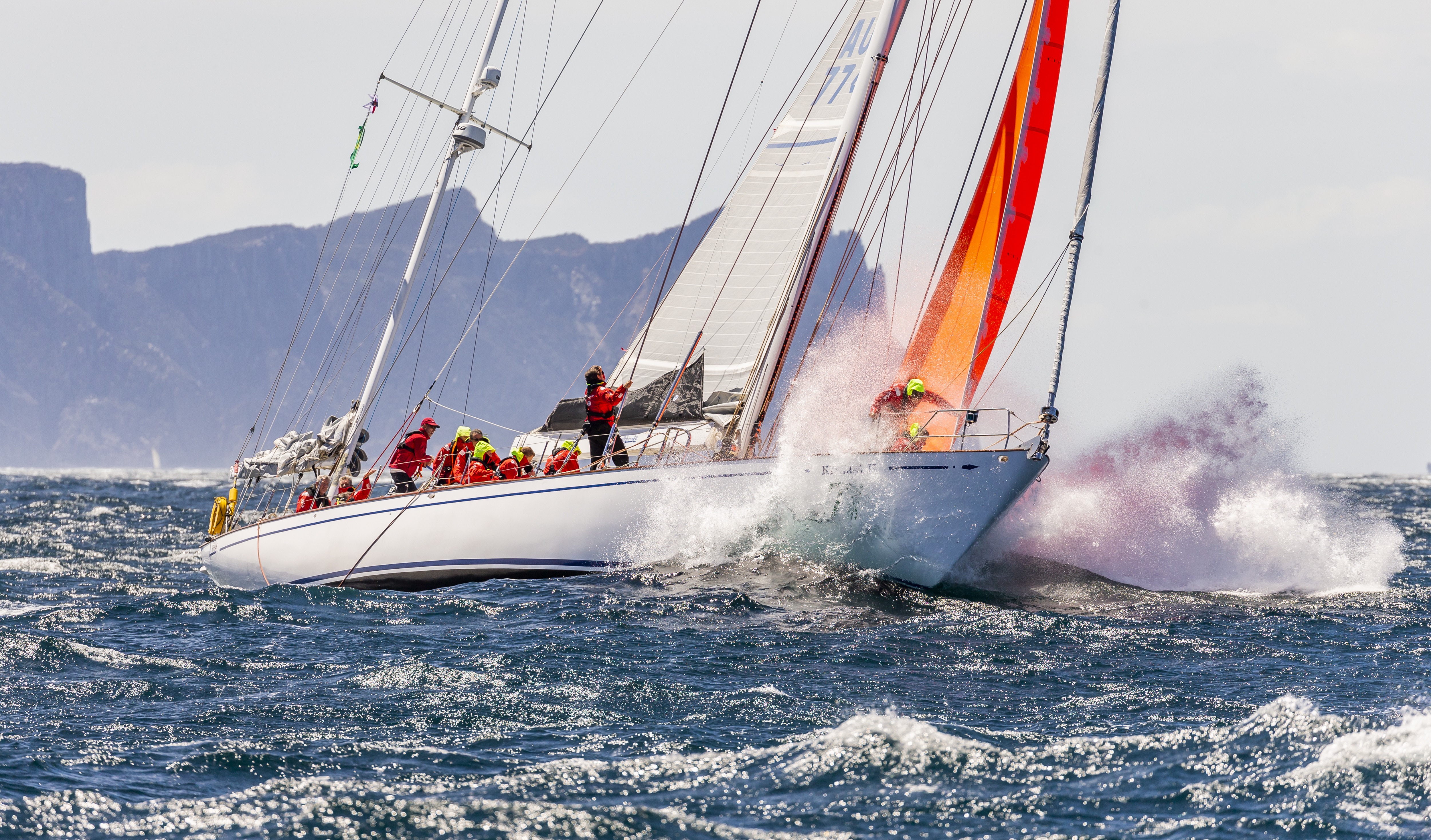 Paddy and Keith Broughton's 73ft maxi yawl Kialoa II has competed in a number of great offshore classic races and her owners did not want to miss out on the 50th Rolex Fastnet Race ?celebrations © ROLEX/Carlo Borlenghi
For this special edition entries are coming from across the globe, but none is making a greater effort line than Paddy Broughton and his crew on the famous 73ft maxi yawl Kialoa II. Originally raced by the great maxi yacht campaigner Jim Kilroy over 1963-74, Kialoa II was second home in the 1969 Fastnet Race. Since 2016 it has been owned by English brothers Paddy and Keith Broughton who have sought to recreate Kilroy's globe-trotting race programme. This included competing in the 2017 Rolex Fastnet Race. Most recently Kialoa II competed in the 2022 Rolex Sydney to Hobart Race and has since been delivered from Sydney, all the way across the Pacific, through the Panama Canal and Caribbean, across the Atlantic to the UK on her own bottom (a Kilroy tradition). She is due to complete this four month odyssey this weekend.
"The Rolex Fastnet Race is one of the great ocean races, along with our own Rolex Sydney Hobart," says Paddy Broughton, now also of Australian nationality. "Tactically, because of the tides and course, it is probably the most difficult - a real challenge. Kialoa II has taken part in the race twice before. She also participated in the RSHYR 75th event and the 50th Transpac. We really wanted her to be part of RORC's 50th Rolex Fastnet Race celebrations and have sailed from Sydney to do so."
Several entries have been bought especially or even built especially to take part in the race. Among the most high profile of these is RORC Commodore James Neville's Carkeek 45 Ino Noir and the CF520 Rán 8 of 2009 and 2011 overall race winner Niklas Zennström, and the new Lann Ael 3, a Sam Manuard-Bernard Nivelt designed 35 footer for 2017 race winner Didier Gaudoux.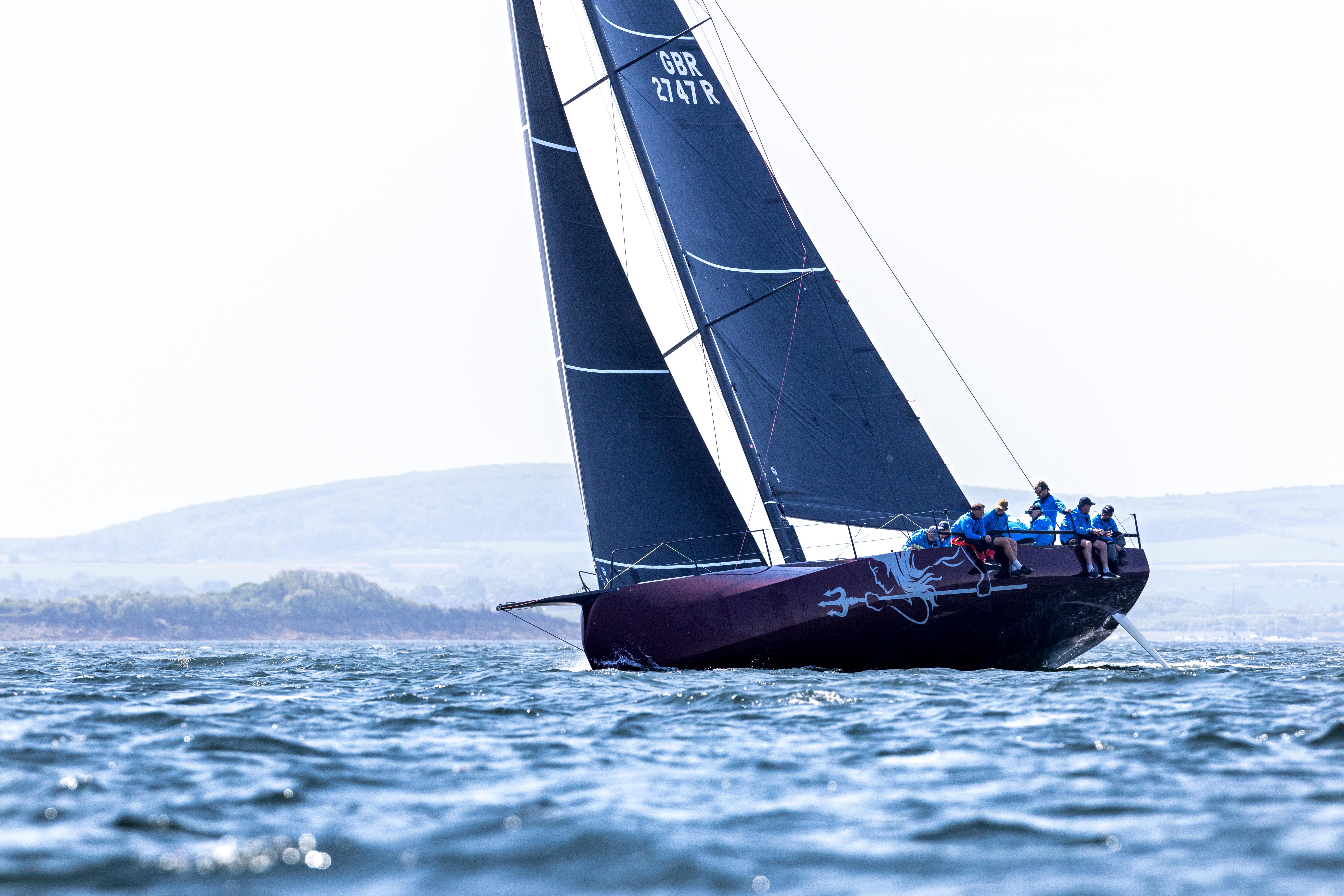 RORC Commodore James Neville's Carkeek 45 Ino Noir has been built especially to take part in this year's Rolex Fastnet Race © Georgie Altham
For several teams, the Rolex Fastnet Race is a rite of passage, a regular feature of their calendar like Christmas or birthdays. Few can challenge the record of the Goubau family from Belgium and their Beneteau First 47.7 Moana, the present IRC European Champion. First participating in 1997 on their previous Moana, a Dufour 9000, they have started every Rolex Fastnet Race since 2001 on board their present yacht, finishing all except the last race and reaching the class podium in 2011 and 2013. Between the crew they have more than 100 Rolex Fastnet Races.
So what makes the race so special? "It is in our blood, in our veins," explains tactician Luc Geirnaert. "It is something you just HAVE to do. The start is always fascinating to see all the boats. It is a challenge - during the race, the preparation and there is always an ambition to finish on the podium. Going to the Isle of Wight is something we like to do every year. The race itself – there's the Fastnet Rock rounding, the challenge. It is always different, unpredictable, it can be windy and light, etc. We have three watches so everyone has the opportunity to steer and there is an internal competition too."
Led by owner François Goubau and his wife Michele Gelhausen, Moana is a family affair. Helmsman son Mathieu competed in his first race in 1997, aged 16, and they are regularly joined on board by his siblings Laurent and Alexis.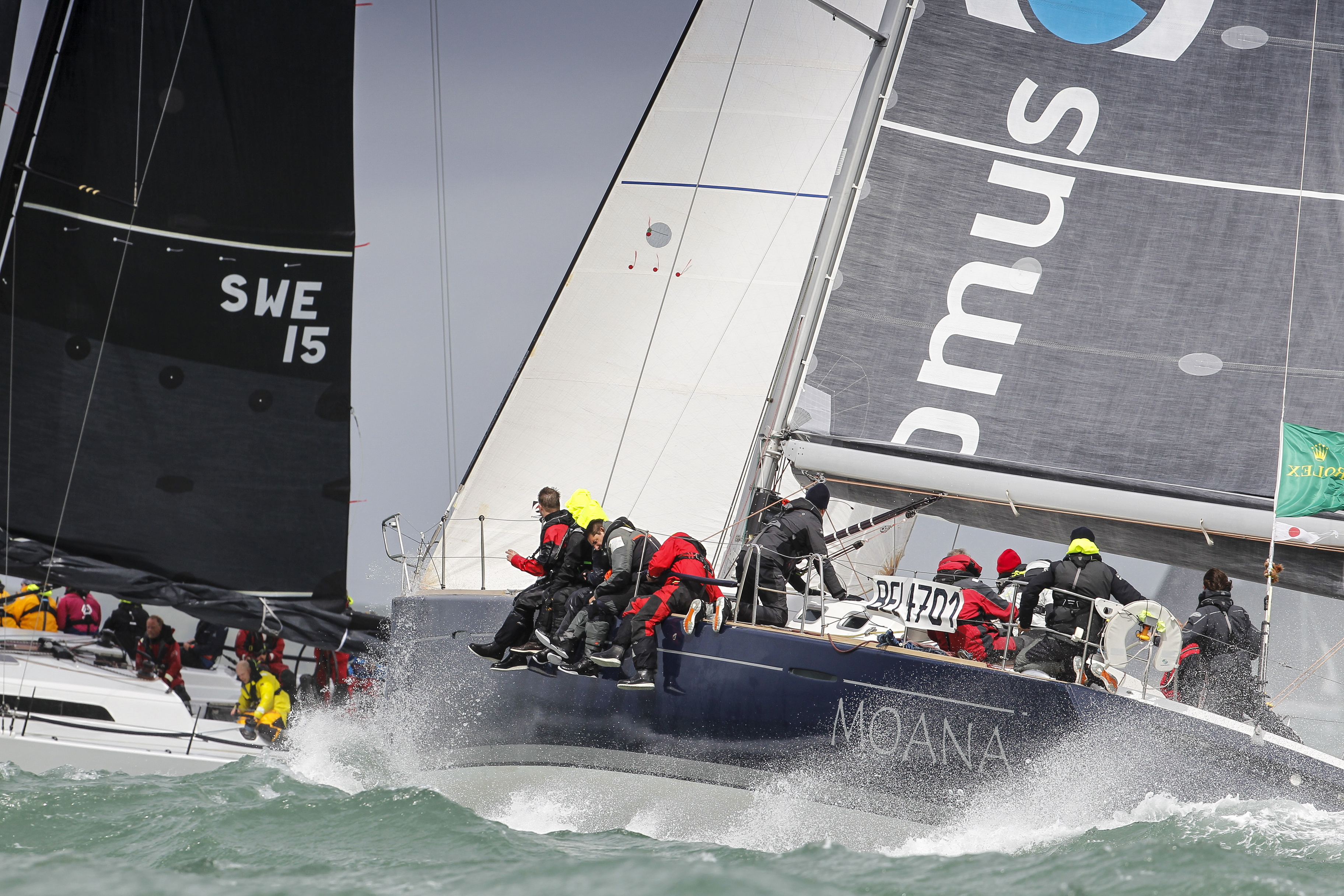 The Goubau family and crew racing on their Beneteau First 47.7 Moana have notched up more than 100 Fastnets between them ?© Paul Wyeth/pwpictures.com
For many more this Rolex Fastnet Race will be their first. Among them are American Paul Kanve and his Hinckley Sou'wester 51 Momentum who have competed in several Newport-Bermuda races. He explains: "As an American yacht it's a dream race to be entered in."
Similarly for Guernsey's Alastair Bisson racing the Sun Fast 3600 Killing Time, who states that the race is special because of the "history, and the respect it generates from sailors and non-sailors alike. Everyone understands that the competition is enormous, so to do well brings with it huge kudos from your peers."
Guernsey-based Alastair Bisson moved from dinghy to yacht racing 20 years ago and he has raced with the RORC since 2022 in his ?Sun Fast 3600. This will be the team's first time in the Rolex Fastnet Race © Killing Time
Meanwhile for the Santander-based crew of the Xp38 Mylla, owner Javier Sanchez Lamelas explains the Rolex Fastnet Race is "simply one of the most - if not the most - iconic races in the planet."