Sunday 04 Aug 1200 - IRC Three and IRC Four
After leaving the Solent the fleet enjoyed a fresh breeze along the south coast of England but after sunset on the first day, the wind evaporated during the night. By dawn the fleet was concentrated in an area offshore from Start Point, devoid of breeze. After a frustrating first night, a south westerly wind materialised by late morning. Those teams that had ventured further offshore got into the new breeze first, reaping the rewards on their respective leaderboards.
In IRC Three the top boats are led by Arnaud Delamare and Eric Mordret racing JPK 10.80 Dream Pearls, who have made a superb start to the defence of their class win in 2017. Dream Pearls is estimated to have a two hour lead after IRC time correction. The rest of the podium are all racing doublehanded, with Rob Craigie and Deb Fish racing the Sun Fast 3600, Bellino in second place with Christopher Preston and Felix Trattner on J/109 Jubilee, just 20 minutes behind after time correction. Two highly talented teams, also racing doublehanded, are just off the podium: JPK 10.30 Léon, with Jean-Pierre Kelbert and Alexis Loison, and Sun Fast 3300 Fastrak XII sailed by Hannah Diamond and Henry Bomby.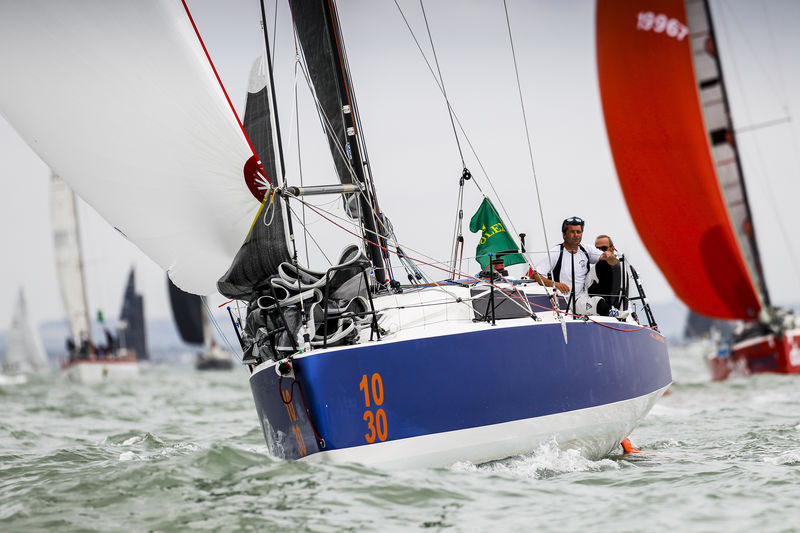 JPK 10.30 Léon, sailed by Alexis Loison and Jean Pierre Kelbert © Paul Wyeth/www.pwpictures.com
Time and time again, Noel Racine's Foggy Dew has shown masterful performance in light airs - finding that extra quarter of a knot is a massive percentage gain when the wind is light and the French JPK 10.10 has pulled out well in front of the enormous chasing pack to lead IRC Four on the water and after time correction.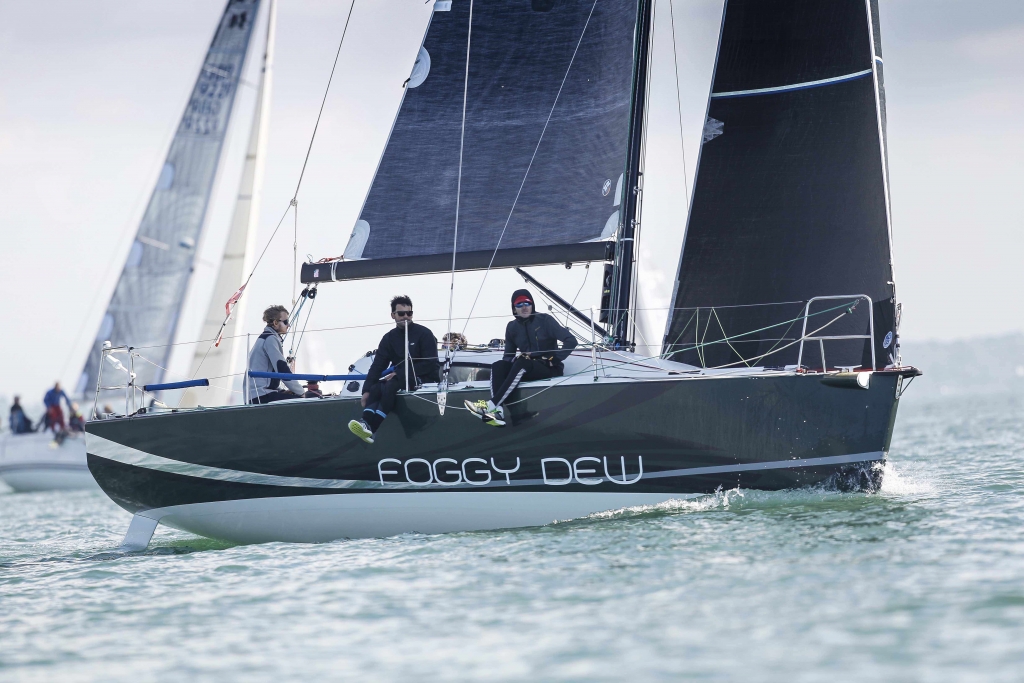 Noel Racine's JPK 10.10, Foggy Dew © Paul Wyeth/www.pwpictures.com
Estimated to be less than an hour behind are Emmanuel & Etienne Pinteaux racing JPK 10.10 Gioia. One of the biggest surprise performances from the first 24 hours at sea is Francois Charles' cruising Dehler 33 Sun Hill 3. Along with a team of his friends from Brittany they are estimated to be just over an hour off first in IRC Four after time correction.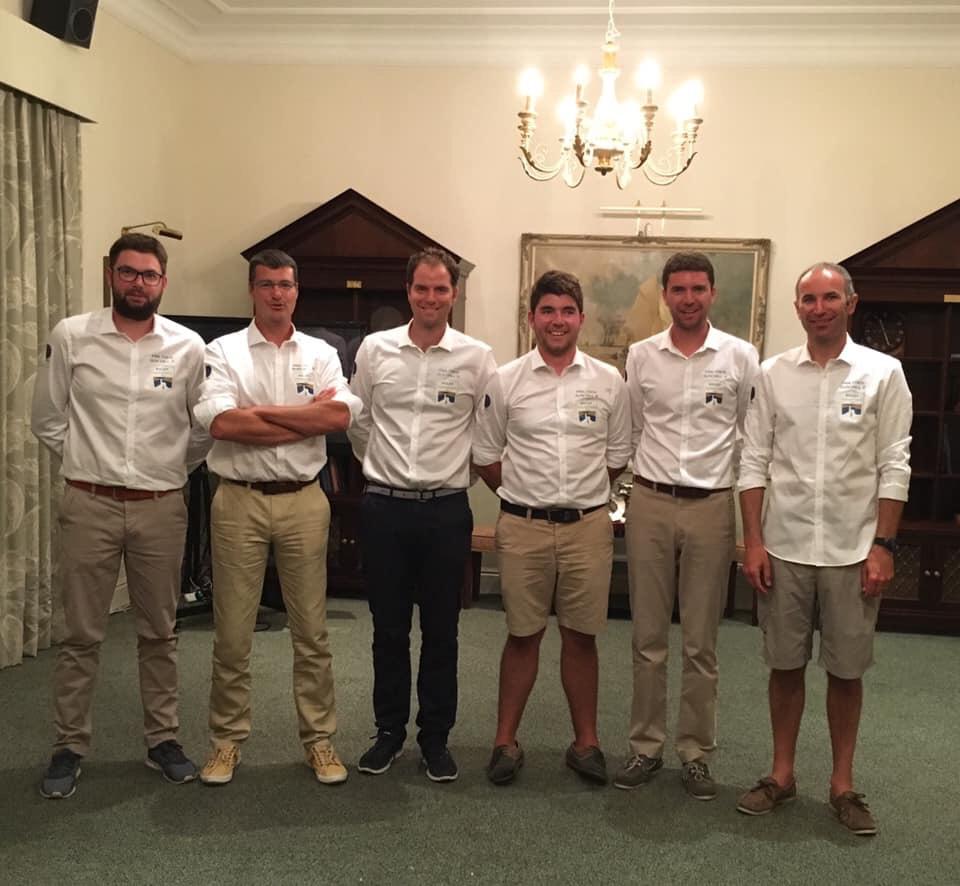 The crew of Sun Hill 3 ready before race day
In IRC Four, Charlene Howard is racing Sun Odyssey 45.2 AJ Wanderlust two-handed with Brian Tugwell. As Ultime MACIF approaches the finish at record pace, AJ Wanderlust still has 490 miles to go to finish the Rolex Fastnet Race.
"I love racing offshore, because you meet so many interesting people before and after the race with really good ideas on how to get things done," enthused Charlene from on board AJ Wanderlust just off Start Point. "Congratulations to MACIF - it must be a fantastic ride, but we are enjoying the race as well. I love being out at sea, and I am looking forward to finishing this race."
Charlene and Brian onboard AJ Wanderlust, racing in IRC Four
171 teams started the 2019 Rolex Fastnet Race in IRC Three and IRC Four. All teams are currently at sea with all but one no longer racing. Gipsy Moth IV, raced by Pete Rollason & Richard Chalmers, has retired having suffering problems with the engine at the start, which is essential for generating electricity for the famous 53ft ketch. However, Gipsy Moth IV will nevertheless cruise to Plymouth to enjoy the festivities.